Nevin Essex doesn't play the piano.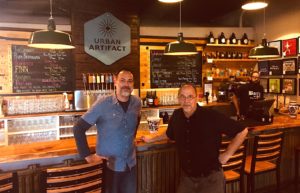 At least he wouldn't call himself a pianist. But he's directly responsible for thousands of pianos, and tens of thousands of performances. Through his art, Nevin makes the art of others possible. And that's a beautiful thing.
In the forty-plus years he's been working as a piano technician, Nevin has developed and honed his craft to the point of what we'd call "mastery." These days when he asks a pianist what they're looking for in the sound of the piano, as often as not they say "Just work your magic." Because Nevin is something of a magician. He works with a finicky instrument, subject to the variations of time, temperature, humidity, and the touch of the pianist. And his work is to make that instrument a perfect, beautiful canvas on which the pianist can paint his masterpiece.
Episode 24 – Nevin Essex – Links & Information
The Connection Between Focus and Mastery
John Lennon famously said, "Life is what happens while you're making other plans." Nevin didn't set out to be a piano technician when he was young. His grandfather was a vaudeville musician, and there was music all through his family, but his career chose him just as much as he chose it. And as we're learning through these conversations, mastery is often just as much about perseverance as it is about intention or talent. Nevin brings a sustained concentration to his work that a more extroverted person might not. There's no doubt he has a talent and a facility for what he does. But someone less inclined to extended periods of solitude and isolation might have grown tired of the work of beautifying pianos. To Nevin that extended focus, both in terms of hours on a single instrument and years perfecting his technique and approach, is a kind of therapy. It's exactly what he wants to be doing.
Craft Conversations at a Craft Brewery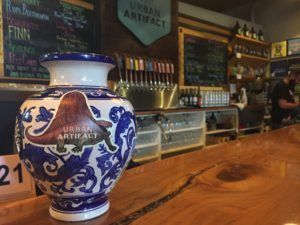 We recorded this conversation live on a Tuesday afternoon at Urban Artifact, a craft brewery, taproom, bar, and live music venue in Cincinnati, Ohio's Northside neighborhood. We have to say…when a previous venue fell through, Tyler and the staff at Urban Artifact welcomed us in on a moment's notice, and were great hosts. Urban Artifact specializes in sours and "wild" beers. Their tap list at any given time is a wonderful assortment of fruited beers, sours, Gose's, and variants on the typical IPA or lager. They're doing great work, brewing great beer, and creating a fantastic community hub for events and the arts. Places like Urban Artifact are everything that's good about the craft scene these days, and we couldn't be more appreciative of their hospitality. You'll definitely see The Distiller back and UA for episodes in the future.
Nevin Essex Short Film: "Piano Man"
Filmmaker Phil Mastman created this short film about Nevin that beautifully shows the care with which Nevin approaches his work. We thought you might enjoy it as a companion to our conversation.
See more from Phil Mastman on Vimeo.
Piano Technician Nevin Essex on The Distiller Podcast
Photos for this episode by Avian Dawson.