Producing The Distiller podcast is a team effort. Here's a little more information about the folks who make it, and who make it what it is:
The Distiller Podcast Production Team:
Producer, Engineer, Host – Brandon Dawson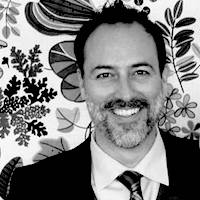 After starting out in radio at the tender age of 16, Brandon worked as an on-air DJ at just about every format (and almost every station) in his hometown of Boise, Idaho until leaving radio fifteen years later. He hung with Willie on his tour bus, drank moonshine with Son Volt, and he may have given Shirley Manson of Garbage pneumonia (long story). Since those early days Brandon has gone 'round the world as a tour manager for a few bands. He's been (among a few other things) a builder of houses, a welder of locomotives, the CEO of a natural beverage startup, and the president of an advertising agency. What you might call "a lack of focus" Brandon calls "curiosity." But whatever you call it, it all comes into play as the creator and host of The Distiller, where Brandon brings a deep curiosity about, and a profound respect for, all the different ways we think of "work."
Mixing, Editing, and Technical Expertise by Justin Golden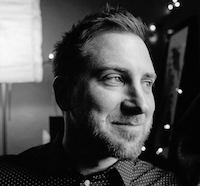 Justin Golden's work is best done when it is least noticed, and that's a shame. He coined a phrase when we first started producing The Distiller: "audio hospitality." Isn't that great? We've invited you into our space, to share a drink and a conversation with us. Justin is the one who makes sure you're comfortable here. To say he mixes the episodes, while technically correct, is also a vast understatement. The Distiller benefits significantly from Justin's years as a performer, musician, and producer (along with his wife Tasha in the band Ellery), as well as a live sound and studio engineer for artists like Over the Rhine and Ben Sollee. But perhaps most importantly, Justin is an absolute gem of a human being. If you like what you hear on The Distiller, chances are it's Justin who's made it so.
The Rest of The Distiller Podcast Team:

Occasional photography by Teri Heist, Kyle Wolff, and Angie Lipscomb


The Distiller Logo Design by Scott A. Ryan Design


Videos & Motion Graphics by Mike Helm of Minute Moments productions


Show Theme: "Uncertainty" from the album Becoming Human by Brandon Dawson