Django Kroner lives in the trees.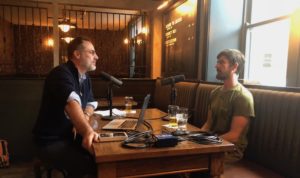 Working as an arborist and tree house builder with his company, The Canopy Crew, everything Django does "professionally" involves trees. And it's a pretty magical life, by all accounts. Django is the child who dreamed of living in the trees, and actually made it happen.
But these days, that life in the trees involves a lot more than swinging from ropes and appreciating the view. Django has gone from living in a tree house by himself for three years, to running a thriving company that employs over a dozen people, and creating custom tree houses for people all over the world.
Episode 25 – Django Kroner Links & Information
Everyday Lessons from Unique Work
What Django does for a living is pretty unique. But the approach he takes to that work is analogous to how we all live our lives. Django talks about learning to run his business the same way he learned to climb. He took risks. He wanted to be the person who was known for just going for it. And he says that if there's any secret to his success, it's that approach to his work.
When talking about what it takes to work with trees, his approach is also applicable to how those of us with "normal jobs" approach our work. He describes the constant learning necessary to do what the Canopy Crew does. In fact he says that working with trees is essentially a commitment to constant learning and growth. The body of knowledge is never-ending and the learning curve is endless.
Tree Houses by The Canopy Crew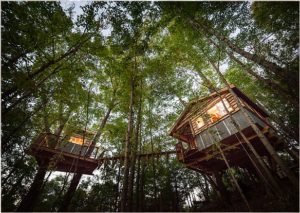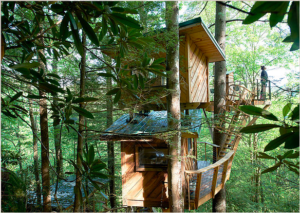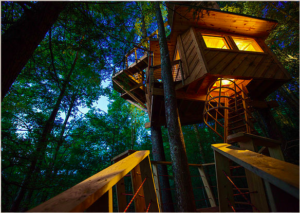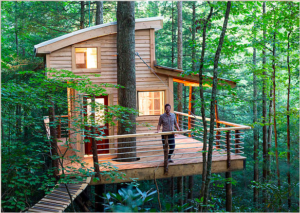 Images courtesy of TheCanopyCrew.com
Small Business Lessons from Big Adventure
It's a great lesson to hear someone who's achieved what Django has, say that if they'd known what was involved when they started, they never would have done it. It's important for everyone to learn that no-one has it figured out from the start. To some degree we're all figuring it out as we go. And after over forty tree houses built, the creation of a successful and growing business, and even a successful TV pilot on the Animal Planet channel, Django still considers himself a learner when it comes to both business and trees.
Last thing: Django mentioned on the show that The Canopy Crew is looking to add a couple members to their team. If you're interested in living a life in the trees with Django and his crew, check out The Canopy Crew's job listings on LinkedIn.
Here's a little glimpse into what you could be doing for a living:
Django Kroner of The Canopy Crew on The Distiller Podcast